Aurea's the name and this blog is created in conjunction with my final fashion design projects and elective classes at Massey University, with a little bit of my personal stories here and there.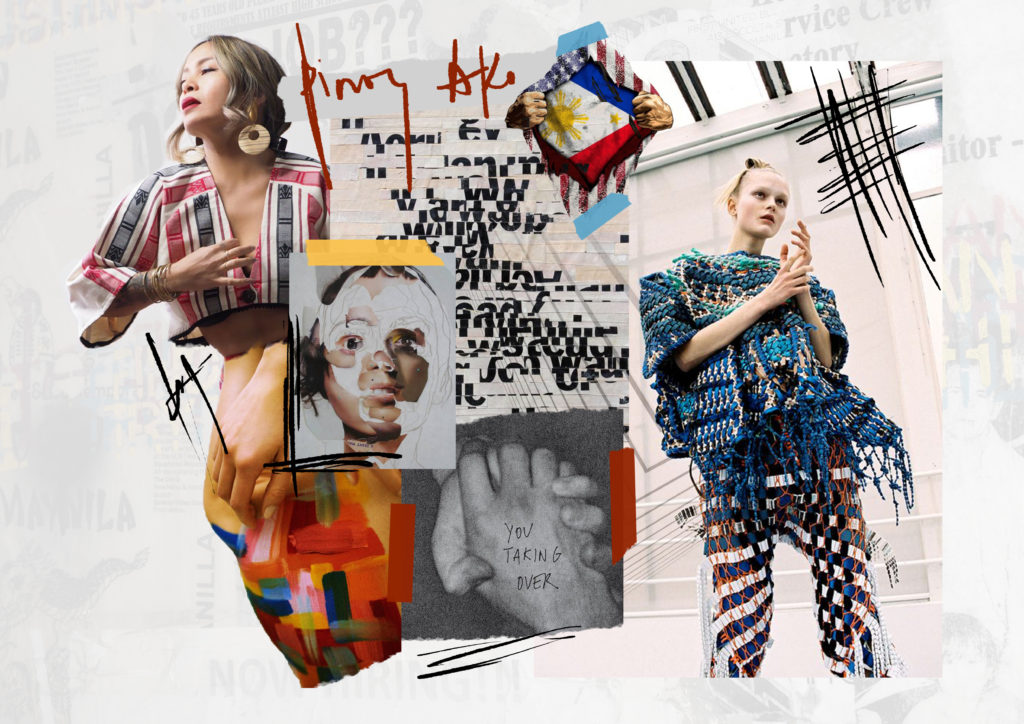 Challenging the effects of American colonialism onto the Philippine society through fashion.
Tatsulok (triangle) questions and challenges the influences of the American colonizers in early 20th century Philippines. On the surface, the country was made to believe that the Americans were the saviors of the country from the Spanish oppression. What is underneath is the infiltration of American ideals into the Philippine politics, culture and economy that to this day have misplaced the nationalism of Filipinos emphasized by the separation of the social classes. This project looks into empowering a unified voice of Philippine nationalism against impact of colonialism through the powerful voice of fashion.
Research & Design Process
"Create whatever causes a revolution in your heart. The rest of it will take care of itself."
Creative writing, academic writing, reviews and many other styles of writing for designers are learned and experimented in this paper. This is the part of the blog where those samples and my final product exists.
Photo by Green Chameleon on Unsplash
"You can make anything by writing."