The Ultimate Long Haul Flight Outfit to the Tropics
Let's face it, getting ourselves to and from one country to another is not the most fun part of any trip, business or holiday. The time spent stuck in a flying vehicle with no where to go but your seat and the loo, can cause a lot of discomfort. Clothing shouldn't be the main restriction to our movement during such gruelling times. Although I admit, I used to be the one who wobbled through the airport in my high heels and jeans while carrying a full 7kg carry on bag, a literal carry on. I sometimes still do when wearing heels would lessen the load on my luggage (hello Philippine trip 2012). But trust me, that was not fun. And in today's society, comfort and easy clothing is not an outfit exclusive to sleeping. I mean, pyjama chic was a fashion trend a couple of years ago, wasn't it? So when we left colder New Zealand a couple of days ago for a long holiday to the warmer Philippines, there was not a doubt in my mind I'd be opting for comfortable chic.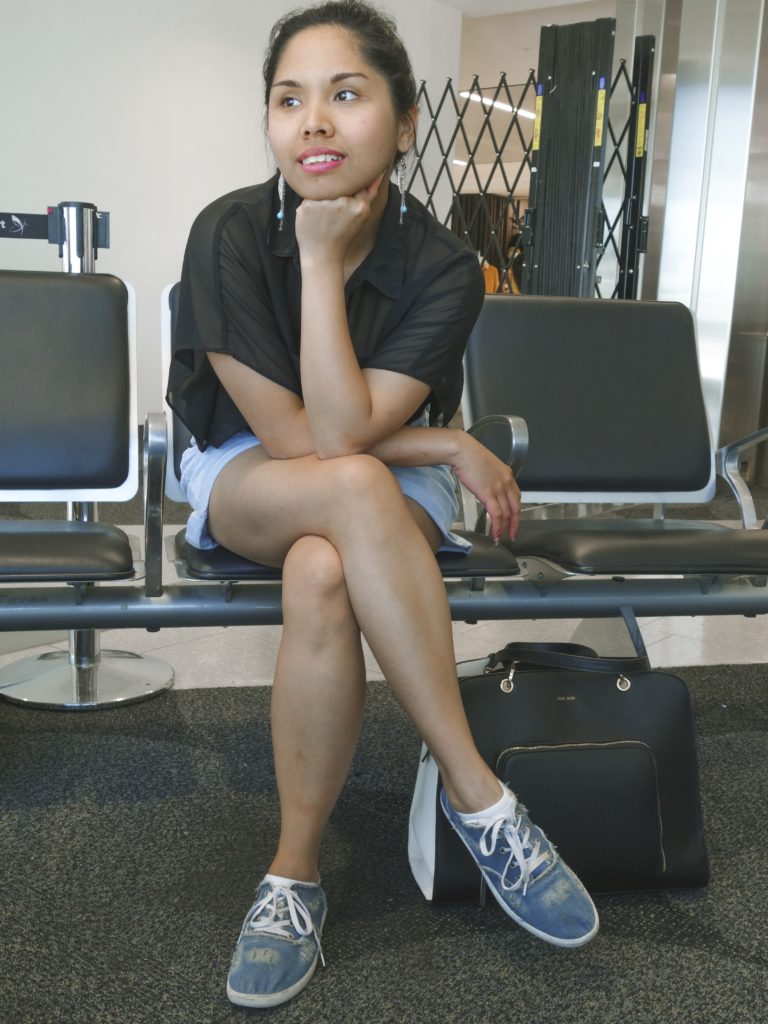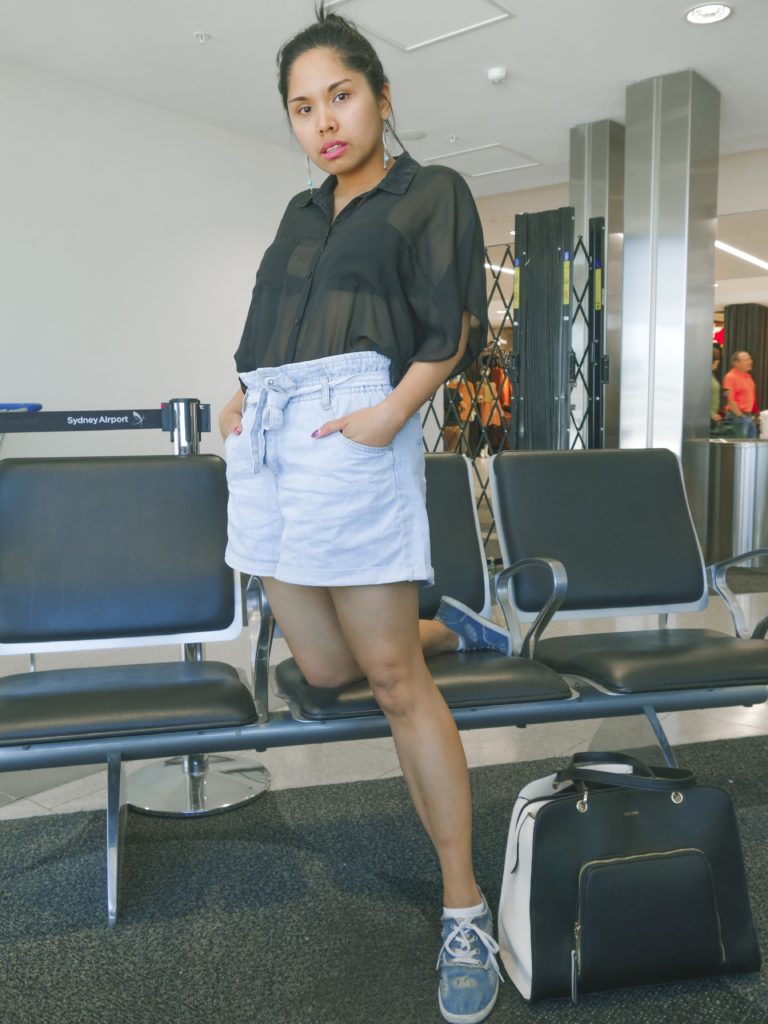 The trick to making something comfortable chic are the details that elevates what could have been a simple shirt and shorts to something more. I went for this light denim shorts with a paper bag top with a baggier legs. The bunching fabrics on my waist allowed for a slimming look, while the wider leg made my legs appear thinner that it actually is. On top, I went for a black button up shirt, but the sheerness of the fabric added an interesting detail to a classic piece. It gave it an edgier more daring look to a classic piece. And I paired it all with a comfortable flat slip-ons for ease of walking (and possibly running, in case the need arises, which we actually did!).
Add to that a bag that has plenty of room to store travel essentials. I bought this Laura Jones bag for the stuff I need to have with me all the time: passports, documents, money, laptop, phone and respective chargers, water bottle, tissues and the lot. The bag is huge, but the space is limited that it only allows me to carry what I need to carry. Prevents for a heavy load.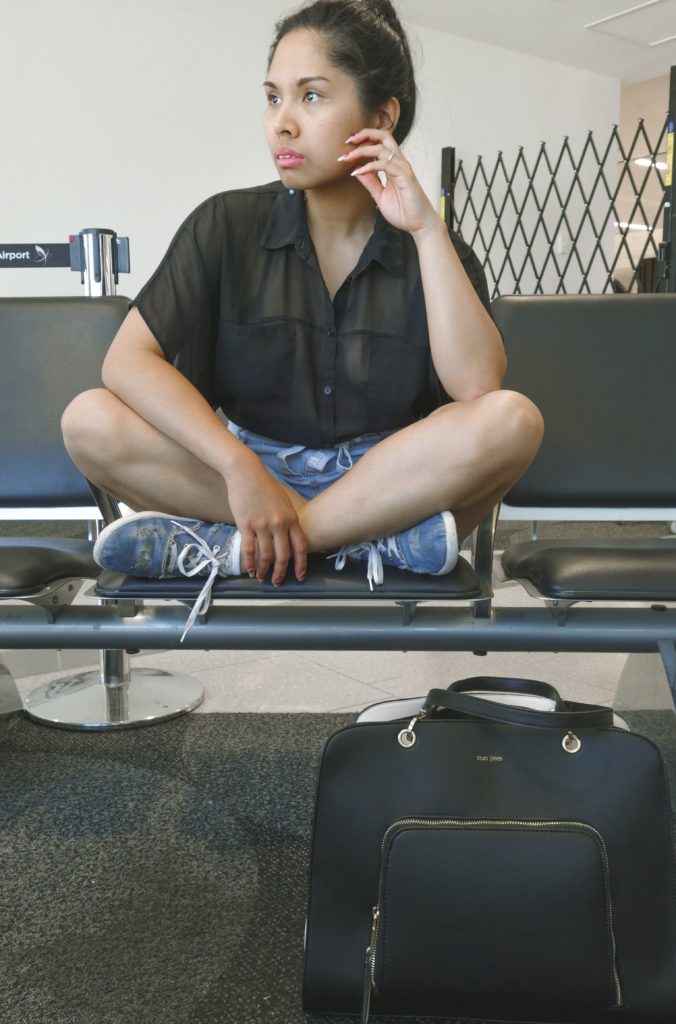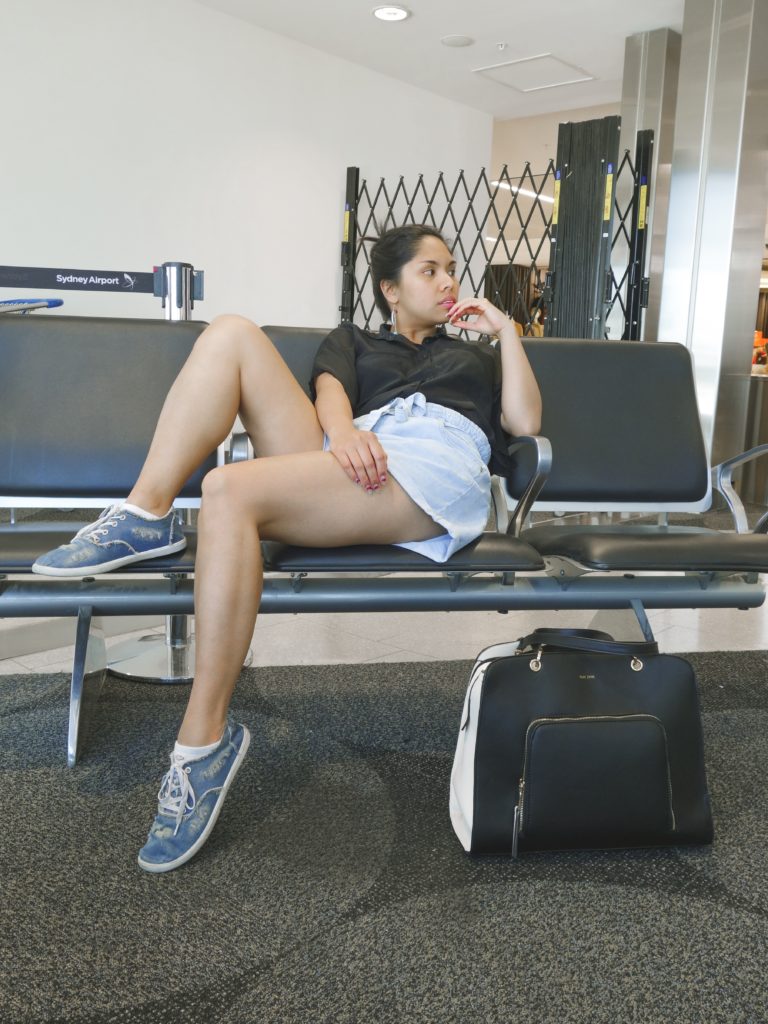 Clothing should help you in your life endeavours instead of oppressing it so you can enjoy the little things you do. I believe that clothing should complement your activities and not create burden to the simple things in life.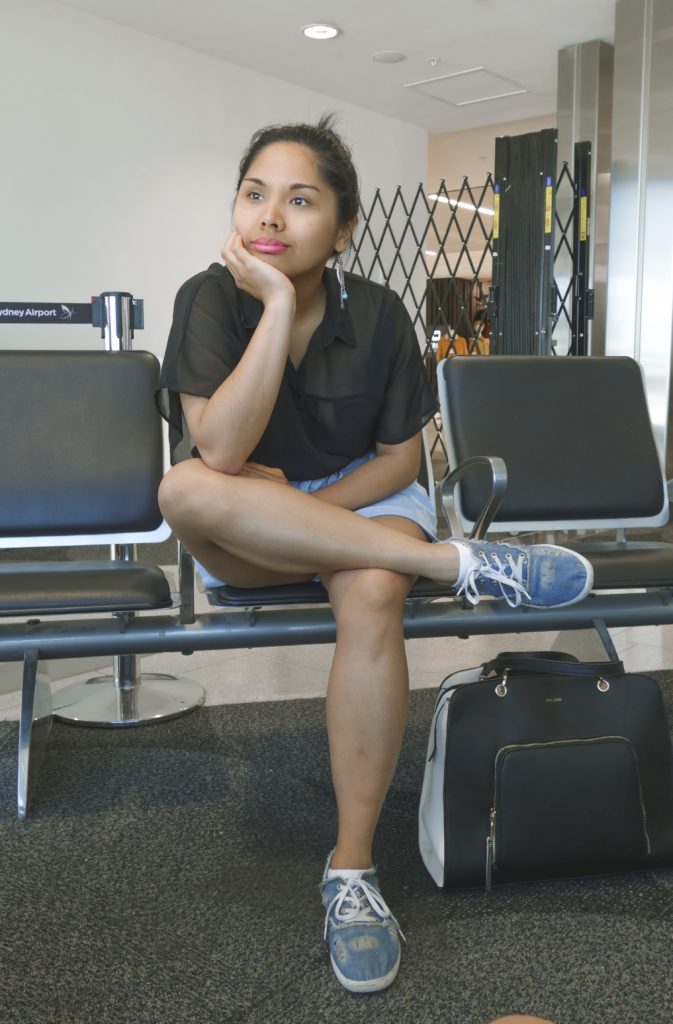 Top: Thrifted
Shorts: Cotton On
Shoes: Philippine Ukay
Bag: Laura Jones via Strandbags