Formal Rustic Wedding Guest Outfit
Wedding season is on full force in New Zealand (even in the Philippines, actually, for it's the season of family vacation). Working in menswear retail, the amount of wedding suits we're organizing and wedding guest attires we're styling were enormous; ceremony dates were almost one after the other. So it's no surprise, that early this month, I was invited to my friends' wedding at Manawaru, New Zealand. Such an intimate and simple ceremony amongst friends (including my entire family). A wedding amongst a field of New Zealand's provincial greenery, a perfect backdrop for their formal rustic theme.
It was designed to be celebrated outdoors against New Zealand's beauty, yet the priest suggested to go indoors because of the expected rainfall. He was right, though. It did come. But whether in or outdoors, the wedding was simply perfect for the two. There was none of the fluff that made many weddings I was used to attending in the Philippines seemed like an entertainment show filled with advertisements. It was so intimate it was only about them and their guests and families. The venue was simple, the food was enough and the people were having the time of their lives. It was actually the first time I truly appreciated a wedding ceremony as what it was: a bond between two loving couple.
Dressing for the wedding, however, wasn't as easy as I thought it would be (except menswear. I have styled both my husband and brother for this wedding). My family would disagree if I ever denied complaining about the wedding attire requirements. Guests were asked to wear certain colors that were not the shades of pink and blue, and not to wear a black and white ensemble. These were basically the colors I do not own: green, yellow, orange, purple and everything in between. Even through gritted teeth unnecessary complaints, I had been planning for this wedding for months including my husband's. Potentially designing my own dress to wear (which I did and sorta failed). My creativity to style myself that is different from the usual wedding guest outfits were pushed to the maximum.
For about a month or so, I have been working on this wedding guest dress project as part of my challenge of making clothes for myself as a practice to enhance my skills. I did the whole process: design and iteration, creating blocks, practice toiles and final toiles. But I failed miserably in fit. My imagination and skill level did not meet, resulting in a half decent dress. Everything was working well, until I had to finish it off with a facing, and the fit changed. My anxiety about design got the best of me that I did not feel proud about the design. At the last minute (almost literally), because as always, I did not have a back up, I had to buy an entire outfit that is unique and cheap. Usually not the adjectives to put together when it comes to clothing.
An hour scouring through four shops at Bayfair Shopping Center in Tauranga later, I found a skirt and top combination from Dotti that is fresh and different from the usual wedding guest outfit. The sheen of the pleated skirt and the lacy black crop top added a more formal feel to an otherwise casual look. The color was a cool green tone, made primary by the ever generous black shade. I almost had it paired with a gold thin strapped crop top, but the shade against my skin made me look as though I was wearing nothing. As always, my very trusty Aldo shoes.
For my husband though, his is easy. Choices simply presented themselves almost everyday at work. His entire outfit, besides shoes (which were from Onesimus, I think), were from Barkers. I had him choose between three choices and this was the best choice for his skin and his personality. A khaki blazer and pants combo, (which, I know, I know. Still needs a lot of alterations to do), paired with a floral Cuban collar linen blend shirt. While I prefer a long sleeve shirt for such an occasion, Barkers didn't have this particular fabric made in long sleeves and it was the best choice for the blazer that fit Mico's style.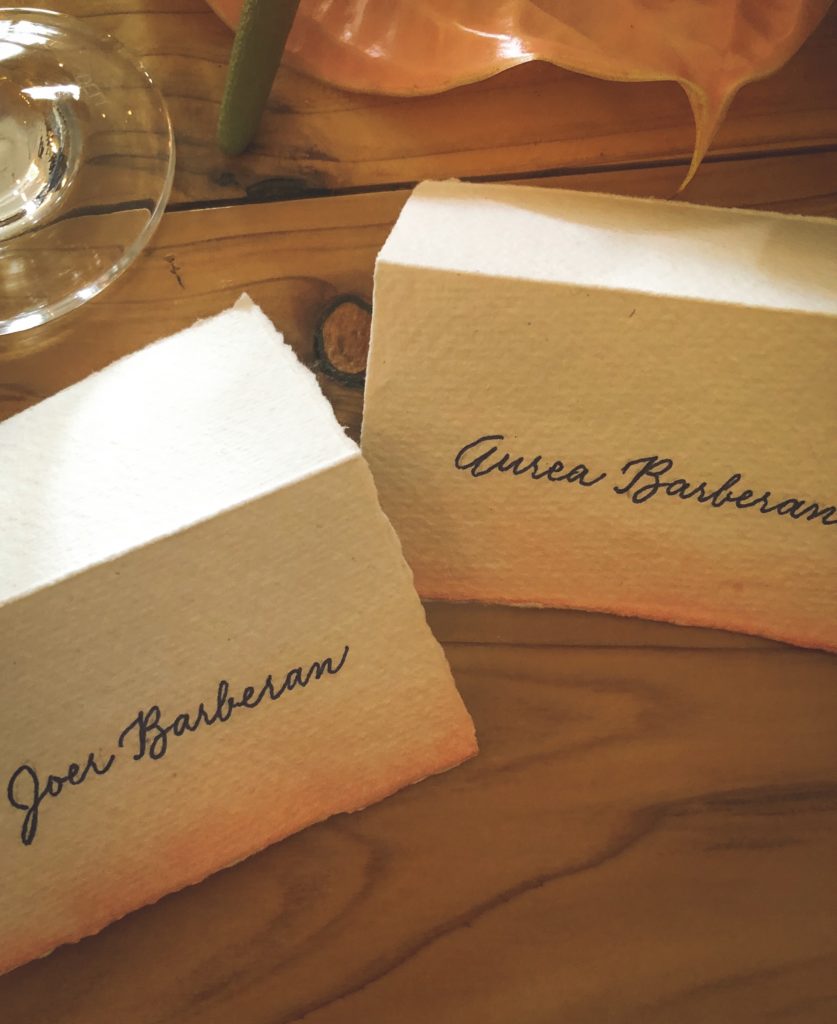 While the ideal dress did not become a reality with my still novice skill set, I still felt amazing and unique in my final sartorial choices. All while keeping the bridal request in mind (well, sorta) and matching with the husband. Not just a wedding to remember, but a couple of outfits I have fallen in love with.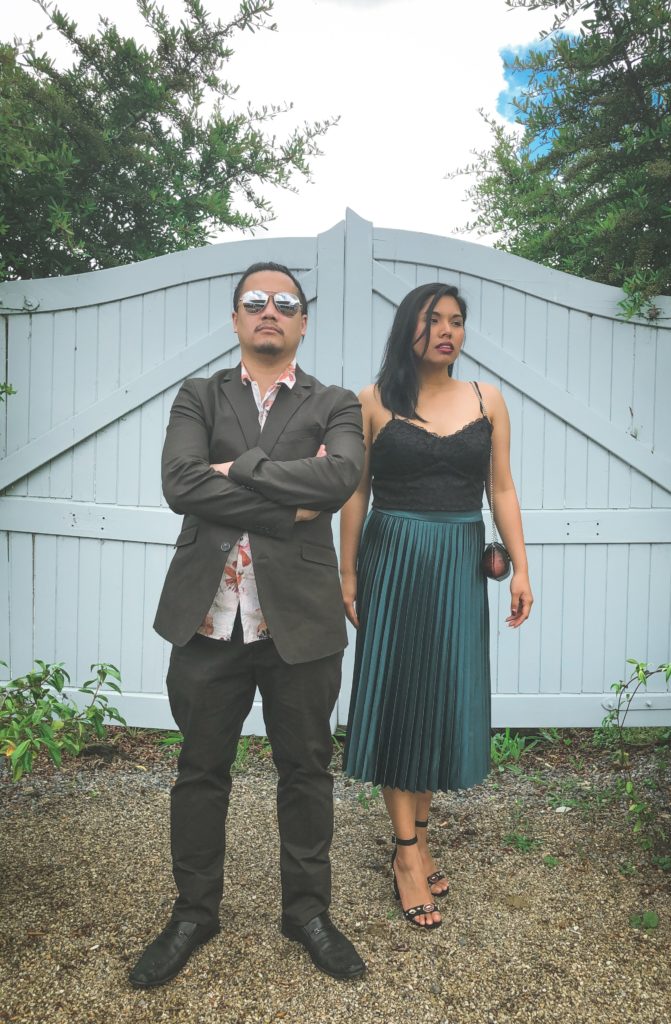 Aurea's:
Top & Skirt: Dotti
Shoes: Aldo

Mico's:
Outfit: Barkers
Shoes: Onesimus
Shades: Unknown
Photo taken by husband