#Balikbayan Diaries: Revisiting History
One of the privileges of migrating to a different country later in life is being able to experience and embrace life as a local in places lived. I am one of the first generation immigrant, with my immediate family, to New Zealand from the Philippines in 2007. I was 17 then. I had enough years to fill my memories with as much Philippines as I possibly could. And about 12 years later, I've made a life of my own in my adopted home. I've had enough years to discover how both places developed to become the places they are today through research and learning in school, museum visits, pop tales and curiosity. Especially through my fashion history class.
This privilege remains here, unfortunately. As the next generation will grow up far from the country of their family's childhood, they become the children of their new homes. They will not have the same memories as I've had been lucky to have. Their textbooks will deliver different stories of an arrival of folks or a war of some sort, from the ones I have read every year in my high school days. Stories only that country knows. Even their childhood memories will be extremely different as to mine and those before me. None of the Nanay/Tatay hand clapping game, Chinese garter jumping challenge, or the team building of Patintero. As their values echo that of their home country, so will their memories.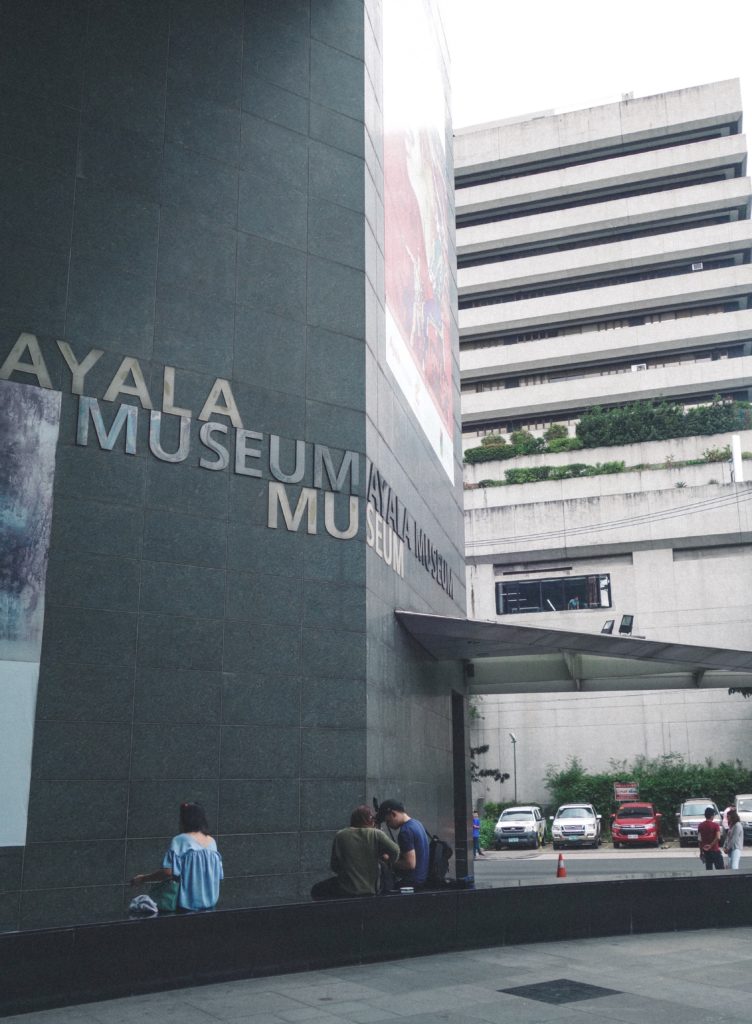 It is definitely part of my job to spark curiosity to these future kids to know more about their ancestral home. I hope to, one day, do it through clothing. Even I sometimes can forget of our history as I learn more about New Zealand. Just like pages of old manuscripts, the pages of my high school learning turn crisp and fragile. Without proper maintenance, those stories will fade. It was through my fashion history class that reignited my knowledge of Philippines history as materials, fabrics, accessories and how they come by won't be possible without talking about trading and colonialism. However, being so far away from primary sources, the internet was my only source of knowledge. Moving forward to my fashion learning, I needed to learn more beyond what's published online. Coming back this year to the Philippines, it is part of the goal to research about the fashion, textiles of history and today. Especially history, as more and more are being discovered about the people before Spain took over almost half the pages of our history books.
It was exciting taking those memories out from their dusty archives as I stroll through historical exhibits at Ayala Museum last Friday. Back in my high school days, there weren't any museums I know of that was as informative as my time spent there. As a Filipino, I was thrilled to see first hand the gold of my ancestors and the clothes of the past still in a condition well enough to study closely and scan its details. As a fashion design student, it was overwhelmingly stimulating. I was so gutted my pen was not in my bag. As photographs were forbidden, my next best chance to record all my discoveries would have been pen on paper. Unfortunately, I had to try and draw (quite unsuccessfully) on my phone and type what I could. Thank God for published pages of the exhibit, I was able to purchase the Art and The Order of Nature: The Mercedes Zobel Collection of Indigenous Philippine Textiles book with words by Patricia Araneta and Amihan Roldan Lim. All is not lost.
About, say NZ$10 (for locals, double for non Philippine residents) I was able to come close to the gold of pre-Spanish settlers and the colorful clothes of Philippine indigenous tribes. A collection I've had only browsed through photographs on the Internet. With it up close, I was able to zoom in on the details I choose to see, almost literally as some of the golden collection were paired with a magnifying glass. Then, I spent what must have been an entire afternoon scanning through the indigenous textiles exhibit, the very reason for our 2 hour travel to Makati. Huge scrolls of fabrics within glass walls, its motifs of flowers, mountains and rice in colors of all sort made fully available. Clothes of the past were stretched and fluffed to its best glory preserved within glass panels. It's size, tiny and slender, as though worn by 16 year olds of today. A reflection of a time when
McDonalds and KFC finger lickin' goodness haven't blown people up to obesity. On one side had a large scale sketch of a naked man and woman waiting to be dressed, like a huge paper doll in glass cases. Next to it, a collection of Chinese ceramics.
Down stairs was the changing exhibit. Old school pages and drawings of Komiks by F.V. Cochin. A modern icon of the past. It was a glimpse of Philippine historical pop culture, where women were still depicted as damsels and beautiful meant white. Sigh. Next door, Philippine lifestyle through the eyes and hands of Francisco Zobel and other artists on display. His art (unfortunately no pictures. Here's a website of his work), actually, was the first time I had been inspired by art for my fashion designs. I would love to use his art techniques on fabrics one day.
Finally, the last floor depicts the country's history through minuscule clay portraits from the time of Spanish arrival through the death of Jose Rizal and declaration of independence from Spain, to the settling of the Americans and the suffering of people in the hands of Japanese military. About 60 frames I believe, more or less. I was too engaged in the miniature frozen plays to look at the numbers. Dated and described, just like my school teachers taught me. I wish, though, there where more whys than whats and whens of history were told, more people would have learned from it.
Such exhibits are vital to the story telling of the past that made our present. I'm very excited that as folks like me, and those who've spent their developing years abroad, are more in tune with our adopted home's history, have places to go like Ayala Museum. It teaches us and ignites us to seek and know more about about our ancestors and how they lived and fought for their home so that can shape our future. Local, immigrant, foreigner alike, it's a recommended way of condensed learning experience of how the Philippines became from before it was settled by the Spaniards through to its modern icons.
This post is purely of my own thoughts based on my personal experience. Entrance was paid with my own pocket money and not sponsored by the Ayala group. Just purely a recommendation by one balikbayan to another and beyond.